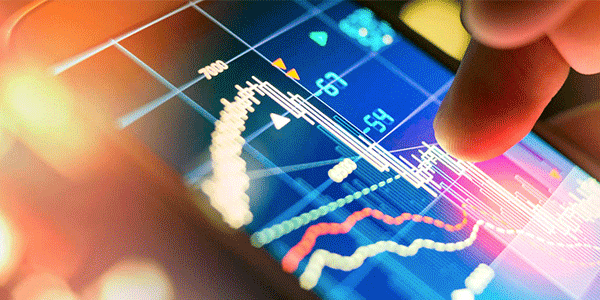 Your Data, My Data, Our Data: Tableau India Changing Trends
In talks with PC Quest Deepak Ghodke, Country Manager, Tableau India gave insights on changing customer trends and evolving demand of data analytics in today's business scenario.
Data is clearly a key element in any business decision process today and almost every organization will say they make decisions based on data, or that they want to. According to NASSCOM, the Indian Analytics services industry is growing at a CAGR of 25% and is poised to touch USD 2.3 Billion by 2018. With large prospects of Data analytics growth in India, Business Analytics Software maker Tableau is aiming to focus more on channel structure and bolstering its customer base to tap Indian markets. It has recently introduced another version of Tableau software 10.3 to help organizations achieve data-driven insights faster than ever.
In talks with PC Quest Deepak Ghodke, Country Manager, Tableau India gave insights on company GTM strategies and changing customer trends is what leading to innovations in key metrics. Asking the obvious question why Tableau? He says, 'Why not Tableau, Companies nowadays are pushing data analytics a lot for their own growth. They are adopting Tableau technology in a big way for their space. The simplest reason for that is friction in adopting our technology is so minimal that customers find it easy to
go for it.'
Citing the used case studies of Marico in Mumbai and Eveready in Kolkata Deepak explains how these customers were benefitted by visualized data to teams from various departments in the company, and this has helped drive a change management initiative to provide easy-to-consume and highly customized dashboards/reports (updated with the latest data) to the company's decision makers and management. 'Marico's primary challenge was to recognizing buying patterns of their product i.e coconut oil and fine tuning their strategies and offerings to please the Indian tastes and preferences. With Tableau deployed, Marico now has standardized reports in a clean PDF format and customized dashboards with vizzes reflecting all manner of KPIs for managers to get the insights they need out of the data.'
'Marico business managers now save about 5 to 20 man-hours per month, per analytical report. They have also developed and deployed more than 40 reports and dashboards since implementing Tableau in 2013.' He added.
Same happens with Eveready Industries, they have adopted Tableau to provide simple visualization of complex data for supply chain and marketing. They saw more than 500 % ROI in less than 6 months of adoption.
Indian Market is Analytical Backbone
With changed business trends here in India, firms are increasingly realizing that investing in analytics is a strategic differentiator. Adoption has been highest amongst the Telecom, BFSI and e-Commerce sectors, who continue to invest and innovate with smart
analytics.
To Tableau, India is one of the strategic market place and company will continue to invest time and money here as there is lot of potential and Machine learning and artificial intelligence are setting the game up. 'India is the analytical backbone of the world. What we produce in terms of analytics here, is used in global markets. We will continue to strengthen and expand that.' Deepak states to explain how important Indian Markets to them are.
He further explains the importance of channel ecosystem and theory of land and expand is what Tableau is aiming for. 'Tableau India commenced its operations in 2013, and India is always strategic market for us. We have always initiated our approach in India with channel partners who would understand not only the local geography but also can take the leap of understanding the Tableau and this growing field of data analytics visualization, and in turn co-relate with industry. We are broadly focusing on expanding our channel ecosystem which is divided into 4 ground strategies. Apart from tapping big resellers as channel partners, focus is on tier 2 partners (small companies, focused on data analytics) as well. Secondly, focus is on technology partnerships, people who make data and cloud infrastructure. In this context we are partners with AWS, Azure, Google Cloud, sophos, Terradata etc. Thirdly our focus is on OEMs, i.e, taking tableau and embedding it in their products eg- IBM iLog. The fourth one is tapping big System Integrators as channel partners. Channel ecosystem so far is really strong and we will continue to invest in it.'
Apart from strong hold on different business verticals, Tableau is also working to tap government sector. It has already worked with Centre of Good Governance (CAGG), Hyderabad and is looking forward to get associated with GST and GSPs.